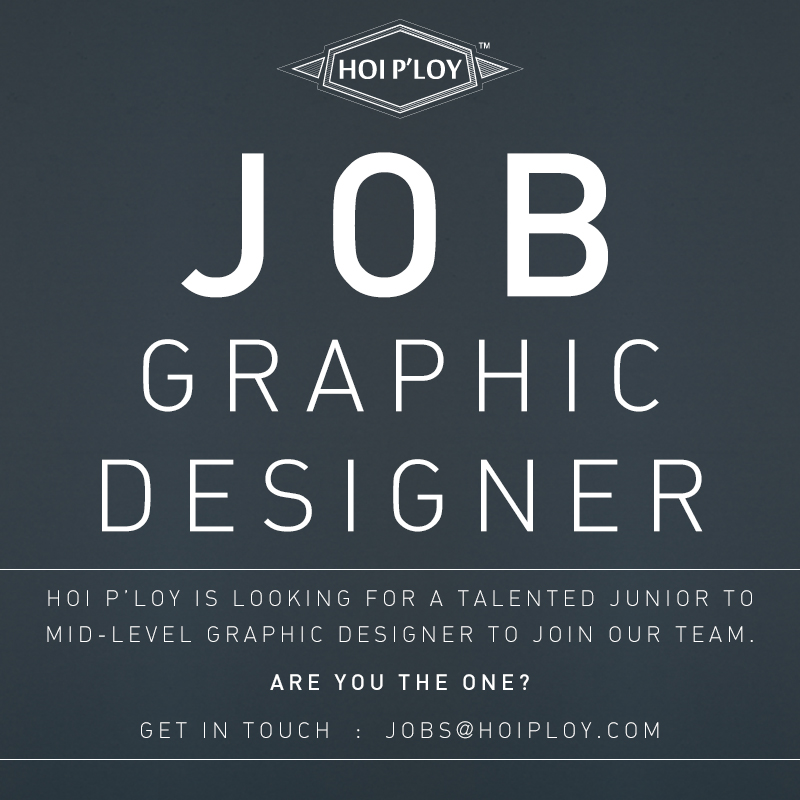 Junior to Mid-Level Graphic Designer (FULL TIME)
We're looking to hire a talented and driven junior to mid-level graphic designer / photographer / photo retoucher.
So what kind of person are we looking for?
Hands as well as theoretical on problem solving
An open minded, positive and enthusiastic person.
Great communication and people skills.
Pushes boundaries, excited about learning new skills etc.
Work well under a head designer, be a team player
Respond well to direction and criticism
The ability to take initiative and be self motivated
A disciplined and focused perfectionist when it come to getting things done right
Structured and organised
Here are some of the tasks that this role will entail:
Layout in Illustrator, InDesign and Photoshop for various design briefs.
Studio photo shoots of product pack-shots and environmental beauty shots.
Photo retouching to produce high quality, world class imagery.
Packaging design, prototyping, mock-ups through to final production.
Website and social media visual content creation.
Vector illustration - stylized line-art.
Occasional copywriting
Vinyl cutting, weeding and application.
Communicating with service providers, sourcing new suppliers, obtaining quotes.
Running design jobs from initial brief all the way through to final printing/publishing.
Maintain organised database of design assets, jobs, projects.
Self-educate (independently exploring solutions using available resources).
Here's what you can expect if we pick you to join our family:
Full time employment with a 3 month probation.
Additional on the job training relating to our techniques, products and industry
A leading problem solving role that combines a variety of complementary design disciplines.
Sounds good right, but what makes this job extra special?
Small company = tight knit team, good vibes, we're like a family.
Ambitious for future growth: Get in while we're small and grow with us. This is a chance to build on your skill set and develop a career for yourself as your role evolves with the business.
We have real coffee guys and the occasional cupcake!
Salary : a fixed monthly salary will be discussed during the interview. We like to treat people well - the more you impress us, the more we're happy to pay you. We pay bonuses when people go above an beyond.
To apply, please send through the following:
Brief cover letter explaining why you're ideal for this job
Photo of yourself
CV and link to portfolio
Please email: jobs@hoiploy.com
We're expecting quite a few replies and might not have time to get back to everyone. If you don't hear back from us, then you probably didn't make the cut on this occasion. We want to make sure that you value this opportunity and have read through our list properly. So when you apply, please use the words "pick me, I love design" in caps in the subject line so that we know you read all the details.
By submitting your application, you accept that we will retain your details in our database, in accordance with the Protection of Personal Information Act. If you do not wish for us to retain your details, please inform us and your data will be deleted hiring process is complete.